Tasting is the only way to know,
overriding preconceived notions and wine notes
At our Caveau designed for wine tasting, located in Founex (Vaud), members of our team are pleased to welcome you, whether for purchases or for a sensorial experience and to learn more through a personalized wine tasting session. In addition, we are currently working on a number of projects in order to welcome you in the best possible way at our vineyard in Lavaux.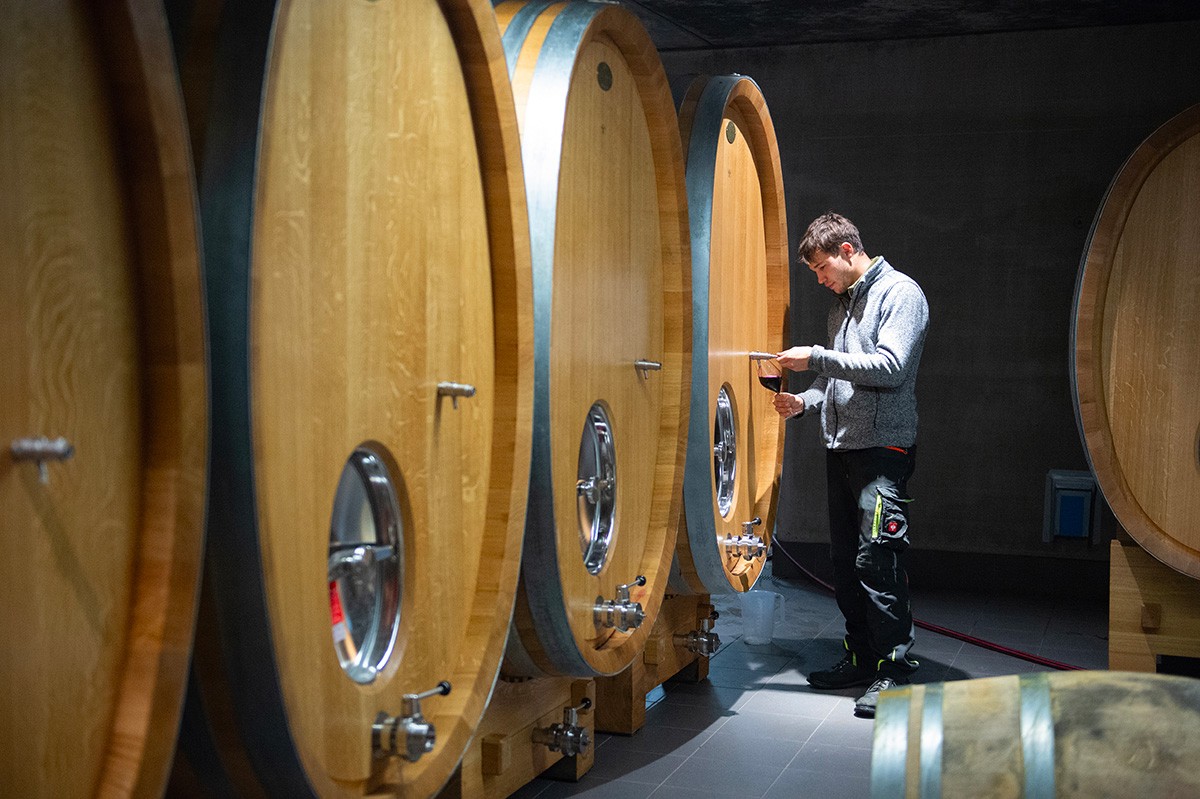 LE CAVEAU:
GRAND RUE 18, FOUNEX
Our team is happy to welcome you to our Caveau, located in the centre of the charming Vaud village of Founex, where they share our passion for our work and will advise you.
Our Caveau is a place where enjoyment and discovery go hand in hand. With room for 20 people it's the perfect place to learn about or re-discover wines from La Côte and Lavaux.
Caveau opening hours:
Monday to Friday (sale)
9:00 to 12:00 / 14:00 to 18:00
Saturday (sale & tasting)
10:00 to 13:00
You love wine and you would like to organize a group tasting session at our Caveau? Send us an e-mail with your request to dutruy@lesfreresdutruy.ch.
We have a room that seats 10 for tasting sessions and classes centred around wine. We regularly welcome sommeliers and journalists to this space where together we immerse ourselves in the varied terroirs that lie behind our different wines.