Vines and wines at the very heart
of a century-old heritage
Les Frères Dutruy are the fourth generation of a family wine business created in 1917 by the brothers' great-grandfather. The Dutruy family celebrated the 100th anniversary of this heritage in 2017.
The Dutruy family settled into Terre Sainte at the start of the 20th century, between Nyon and Geneva, intending to set up as wine grape growers. Domaine de la Treille was born around the same time in the village of Founex. This was followed in 1994 by the brothers taking on management of the rented Domaine de la Doye in Coppet, vineyards that belong to Mme. Duvillard, followed by a vineyard in the Lavaux terraces.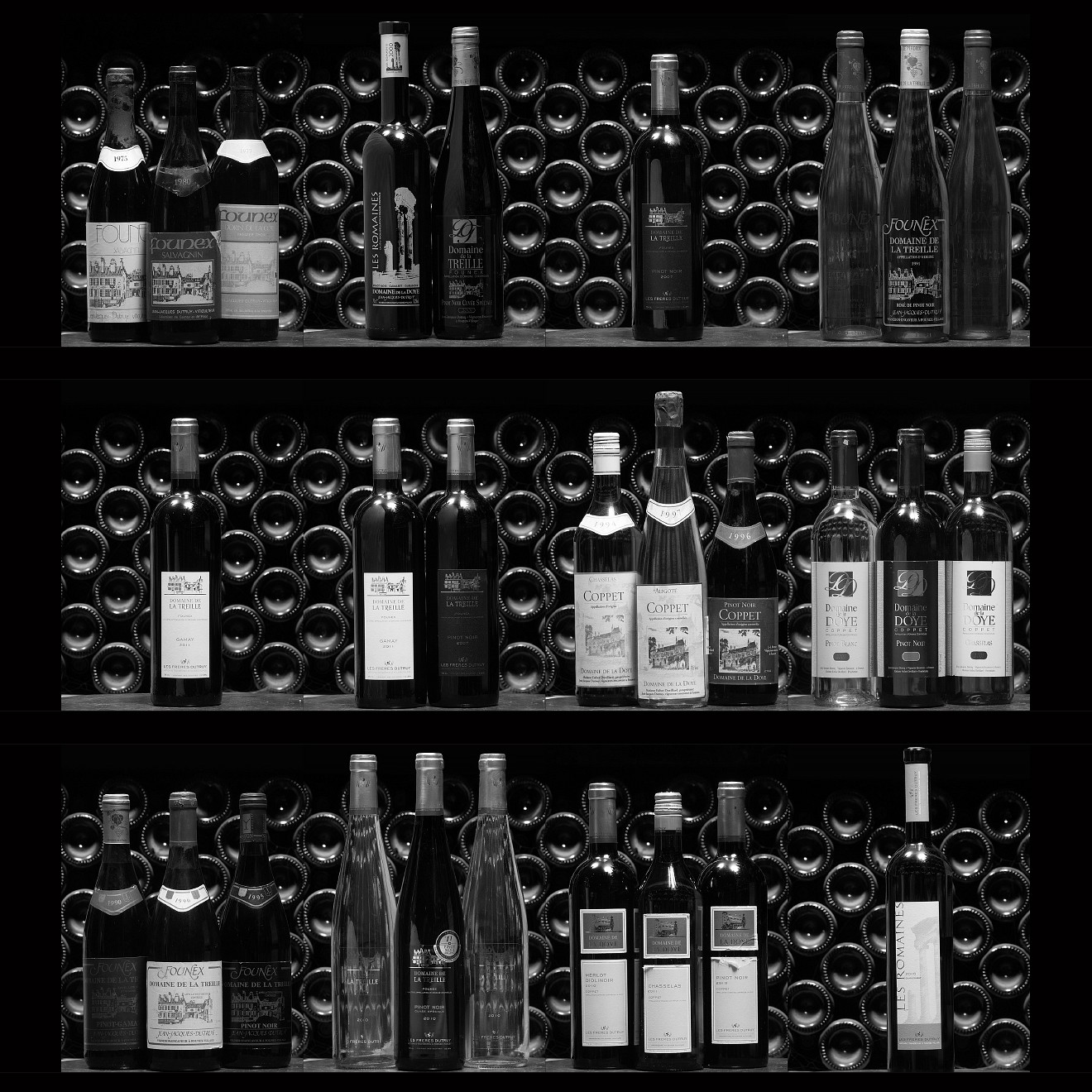 Julien and Christian have been upholding tradition and working to bring out the best in their various terroirs since 2005, combining respect for their land and their family's heritage with in-depth training and vineyard and cellar experiences gained in different countries. This substantial experience allows them to create wines that express the very soul of their terroir. Their continual exchanges and criticisms, as partners and brothers, are the source of their extraordinary level of motivation.
more than 100 years of
History
1957
Grape baskets in the hillside vineyards
1968
Working the vines with mattocks
1992
Augustine & Jean Jacques Dutruy's harvests
2015
Cellar construction by the Dutruy Brothers