In the vineyard as in the cellar:
as close as possible to nature to bring
out the best of the terroir
A very fine wine is the end result of great care taken in the vineyard, respecting the environment and nature's cycles, as well as vinification managed with great precision, while the wine must be perfectly controlled as it matures. These factors, which are closely linked, are the focus at Frères Dutruy. A plus is the vine nursery work: it guarantees for Julien and Christian plants of the very highest quality.
THE SEARCH FOR BALANCE IN THE VINEYARDS
The birth of a Frères Dutruy wine starts with the selection of vines, plants that are perfectly adapted to the terroir and rootstock from their nursery. After this the pair sets to work to continually create and maintain a natural balance in the vineyards in order to obtain a faultless harvest.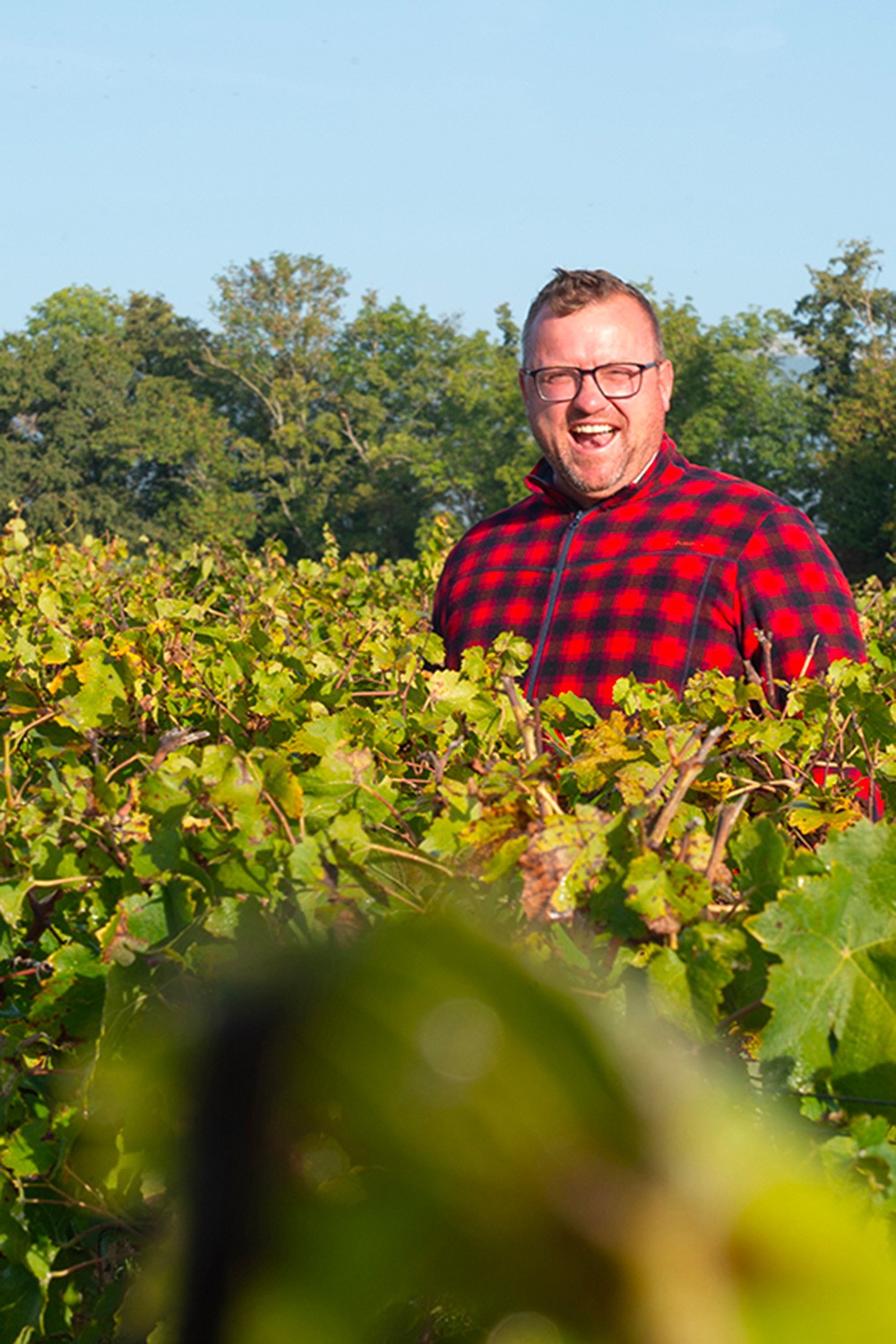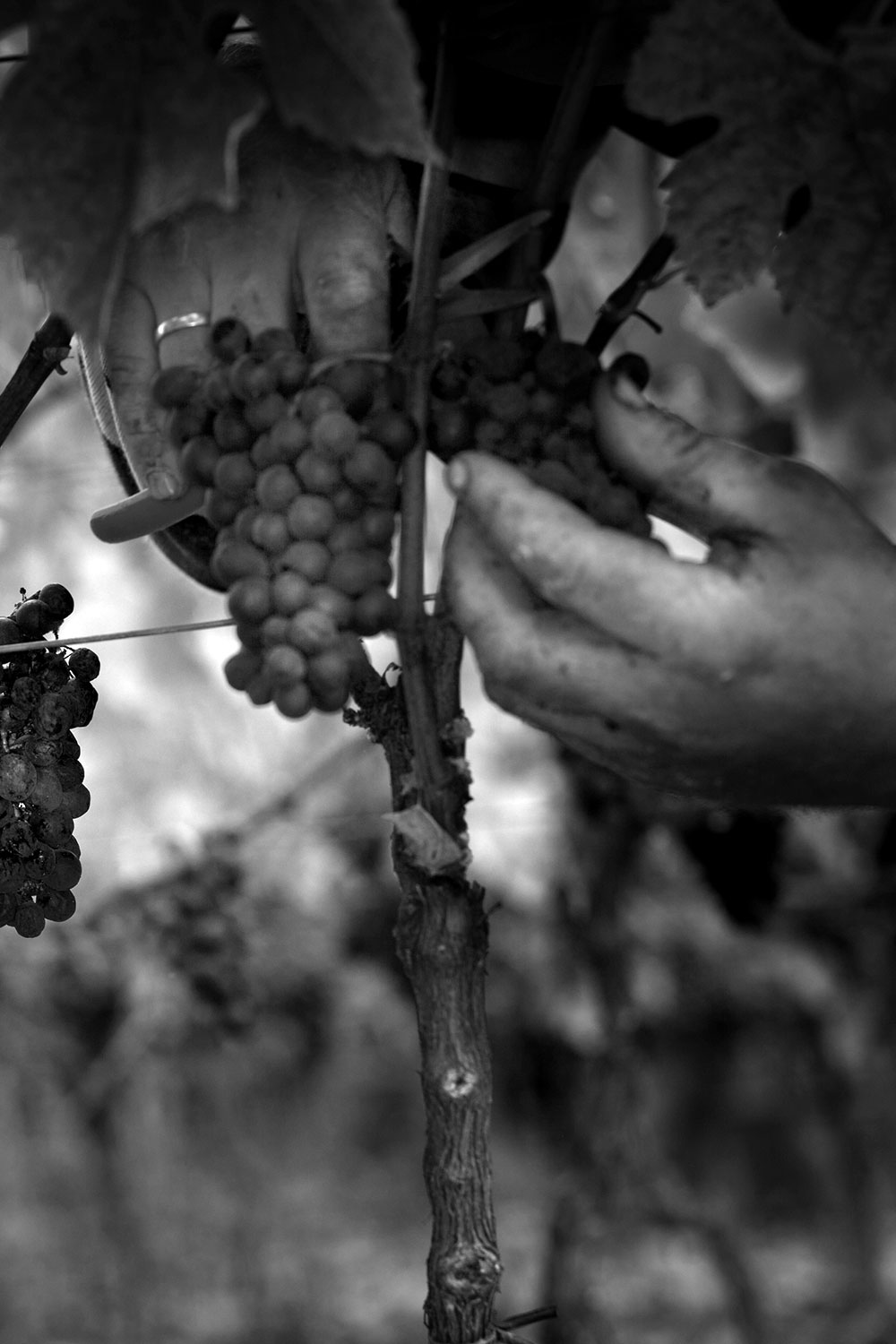 Work in the La Côte vineyards is carried out following organic viticulture standards, with no chemical products or herbicides in order to ensure that the soil is fertilized through composting. This approach is also used out of respect for the health of our clients as well as our workers. The result is spectacular: from the point of view of soil quality as well as healthy vines and grapes. In this way we are able to reach our objective for sustainability that is rooted in our family genetic makeup, a heritage that we must pass along to our children.
Using modern equipment that meets the most demanding standards, Julien Dutruy is able to vinify vine parcels separately, thanks to 55 small tanks, all of them temperature controlled.
But high technology is not the alpha and omega for making top quality wines. The cellar also houses large wooden vats that allow the wines a natural micro-oxygenation without notes of oaking. In addition, the domain has some 180 barrels from Europe's most renowned oak forests. A regular rotation provides for balance between new and older oak containers for several wines. 
QUALITY WORK FOR A QUALITY PRODUCT
An enormous job selecting plant material and a decision to produce only harvests that have been wisely managed in the densely planted vineyards ensure a first-class harvest. Add to this: state-of-the-art material and equipment adapted for vinifying by vine parcels to take the best of grapes that have been raised with loving care.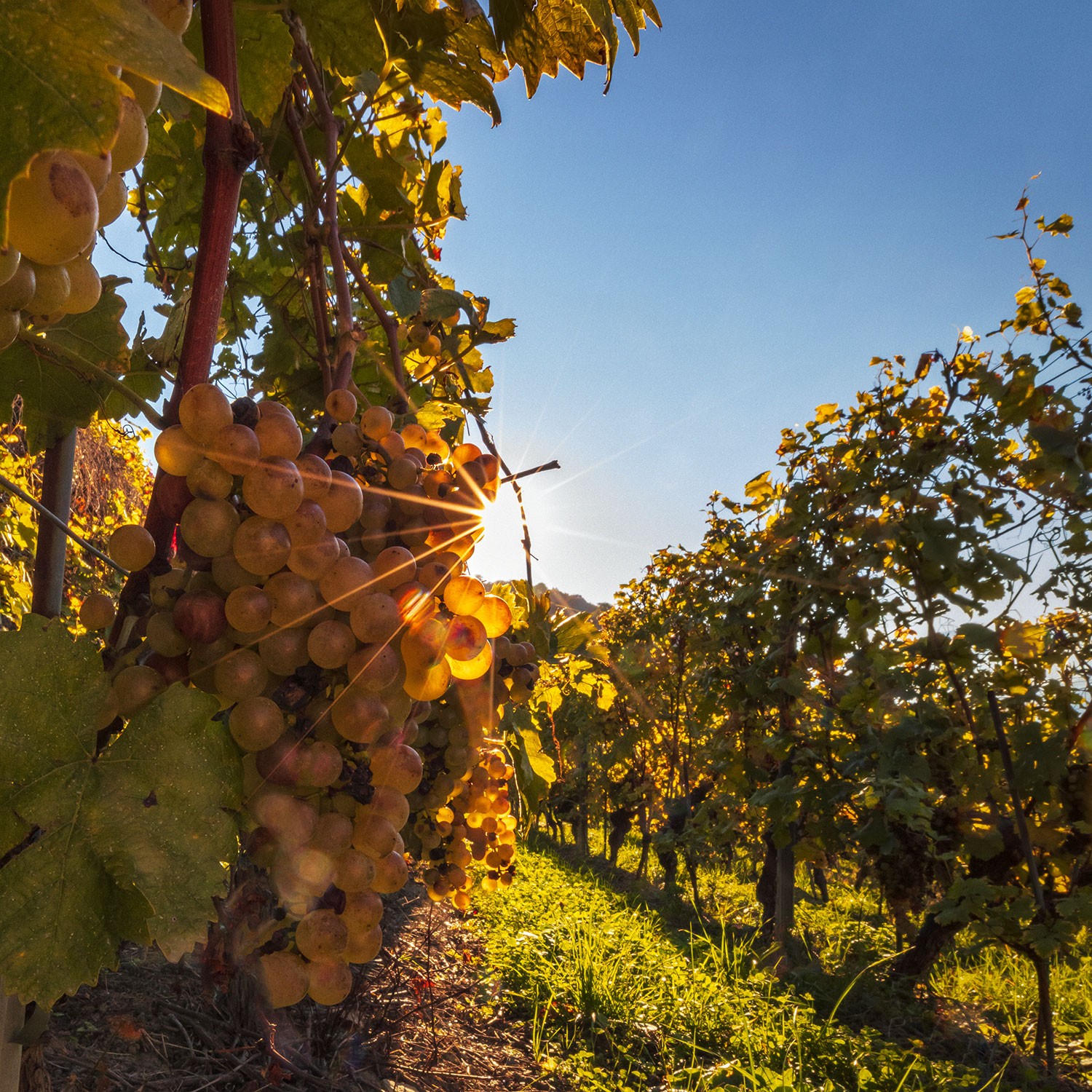 Les Frères Dutruy produce a rich range of 24 wines from the domains of La Doye and La Treille in the La Côte region along Lake Geneva. For some years they have been able to also count on their harvests from the Epesses et Dézaley domain in Lavaux.
But the savoir-faire of the Dutruy brothers does not stop there: the pair also oversee the oldest wine nursery in Switzerland.